Online training program

in personal competencies, including

ÍTACA mentoring

sessions for personal development and performance improvement.
Understand
The fundamentals of people management and the keys to competence development

Learn
Techniques and skills to help you improve your team's performance DATES AND SCHEDULE
2 months duration / 6 workshops
Schedule: from 17 to 20h GMT +1
March 28, 2022 (first module)

April 4, 2022 (second module)

April 25, 2022 (third module)

May 9, 2022 (third module)

May 16, 2022 (fourth module)

May 23, 2022 (fourth module)


LOCATION
Online
(Zoom connection)
Zoom link will be sent to participants
PRICE
575€ / 653$ (two-payment option: March and May)

Groups (from 10 people): ask for a discount
Learn more about the course:
Aimed at:
Teams or individuals who wish to grow in self-knowledge, improve their professional skills and their team performance.
Program
1st module: Talent Development
March 28, 2022
Competencies: origin, definition and characteristics.
Talent and Commitment Management.
Searching for the ideal profile: balance (rational-emotional) and consistency (behaviors-values).
Self-Leadership: first step to Leadership.
2nd module: Effective Communication
April 4, 2022
Communication techniques and skills.
Communication and Organizational tools.
Work meetings: communication and active participation.
3rd module: People Development
April 25, 2022 and May 9, 2022
Teamwork: managing others.
People Development: growth cornerstone.
4th module: Responsibility and autonomy in the workplace
May 16, 2022 and May 23, 2022
Management vs. Leading: Results Orientation and People Management.
Visions of Leadership: situational and transformational Leadership.
Negotiation and Decision making: Leadership practice.
Methodology:
Virtual workshops and video forum.
Workplace platform: Follow-up, course progress and assignments (video forum, article comments, etc.).
Each participant will be assigned an ÍTACA mentor who will accompany her in personal development related to the program (7 one-hour mentoring sessions, once a month).
Taught by: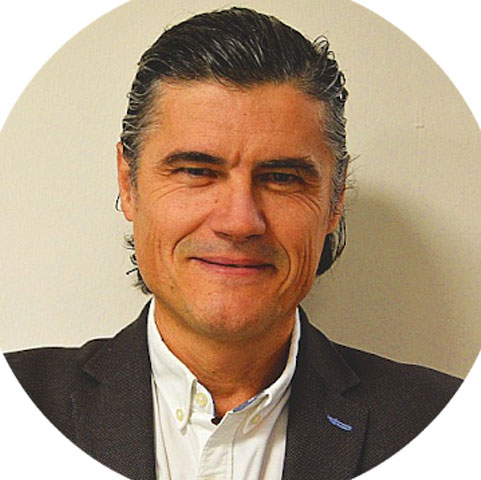 JUAN ANTONIO RAMOS-YZQUIERDO
YPD Young Potential Development
Curriculum vitae
Professional with more than 25 years of experience as an executive, entrepreneur, consultant, coach and teacher.
He has worked for multiple companies and organizations from different sectors in innovation, strategy, transformation, leadership and talent development projects.
He has published several books and has imparted numerous workshops, conferences and courses in prestigious forums.
He is an Alumni member (ECO'92) of the University of Navarra and associate professor since 2002.  Professor and advisor of CEICID since 2005.
His main areas of work are: Strategy, Innovation and Organizational Transformation, Leadership, Teams, Talent Development and Mentoring.
«I am passionate about working with people, and being able to help teams and their leaders on the transformation journey, personal growth and performance improvement.»